"Bounden" – a ballet dancing game by Adriaan de Jongh
Ballet dancing with a smartphone? Sounds weird. And yet it is possible. "Bounden" is an app that uses the tracking and sensor functions of an iPhone to let people experience some ballet dancing fun. Developed by Adriaan de Jongh and his Game Oven team in cooperation with the Junior Company of the Dutch National Ballet, "Bounden" has little to do with disco-singalong-star-products and vintage dancing mats, but opens up new ways into an emotional world filled with music and motion. How in the world did Adriaan come to do a Ballet dancing smartphone game?
Being a Dutch game developer from Utrecht you stepped into the area of Japanese game giants like Nintendo or Konami and produced a dancing game, but none of the loud disco style but a ballet dancing game. Not even for consoles but for Android and IOS devices. How did you catch this idea?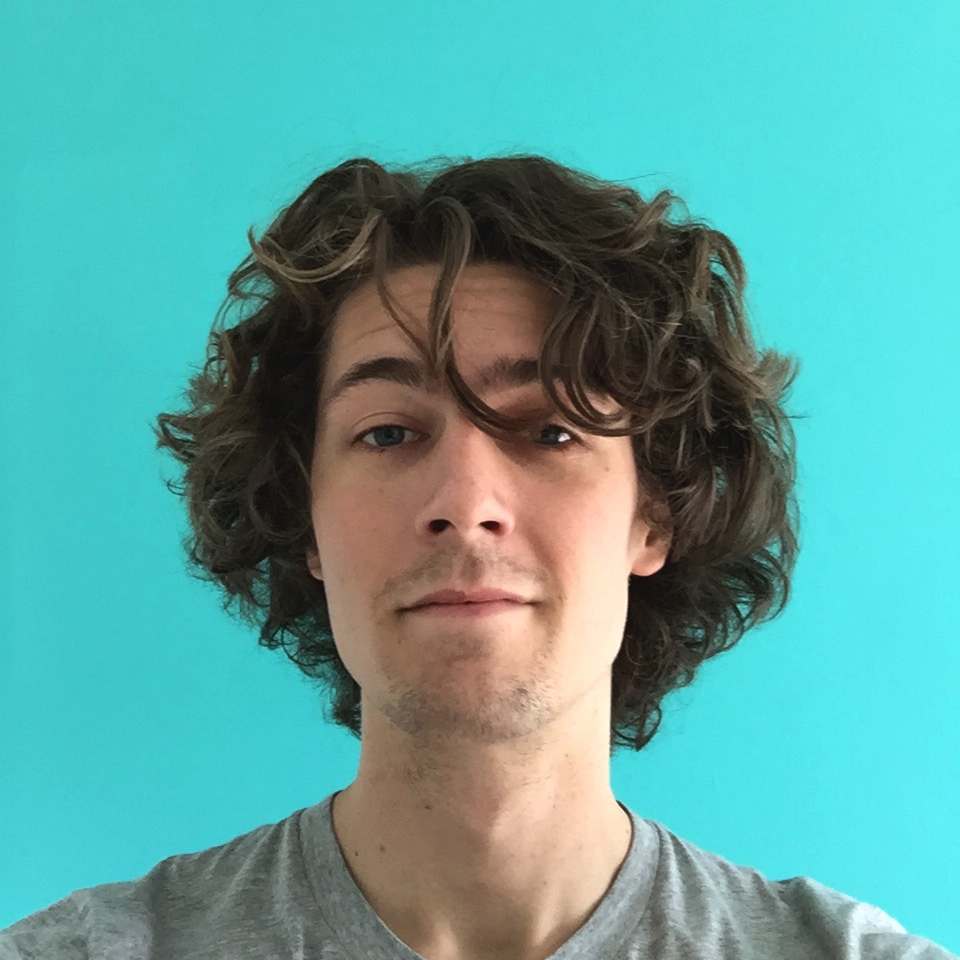 There are so many false beliefs in this question that I don't know where to start! Haha! I live in Amsterdam and had an office in Utrecht with Game Oven for 2,5 years. In the 3,5 years that Game Oven existed, we made 6 games with various team sizes, ranging from 3 people for Friendstrap to 11 people for Bounden. While I was prototyping Friendstrap, I accidentally stumbled upon the phone-enabled physical movement that I would later turn into its own prototype. 6 different prototypes later, I finally found the mechanics that would enable the project that you now know as Bounden to go into production.
It's very important to understand that we never looked at 'the dancing game market' and saw that there was space for something new. Through prototyping, we found an experience that was fun and interesting and that we had not seen before, and decided to give it a shot because it was so special and saw a potentially amazing project ahead of us that could potentially pay back what we put into it. It was never about making a commercial succes, or competing with any existing market – we did it for the love and the experience. I can say that making Bounden together with the Dutch National Ballet was by far the coolest project that I have done in my life so far, and that is worth something!
You have worked with the Dutch National Ballet resp. its Junior Company and each dance choreography is accompanied by classical music. How did these people react on your project? Wasn´t it alien to them at first? Or did they like it straight away?
We actually filmed the initial reaction of the dancers! Check it out!
The game was very alien to them at first, but that got better throughout our collaboration. What remained alien to them, though, was the game development process. Obviously, programming or drawing or business and marketing are not the skills they were taught at the Ballet, so to them, their feedback and thoughts kind of disappeared into the blackbox that was 'Game Oven'. I think this went both ways, though: I still don't know what Ernst does in his mind to come up with his choreography and I also did not turn into a professional dancer! Haha!
"Bounden" received many positive, sometimes enthusiastic reviews and you've won numerous international awards for your game like the "European Innovative Games Award 2014" or most recently the New York "Games for Change Award for Most Innovative 2015". Your game was selected to win the competition from a range of many fascinating projects, even games from blockbuster companies like Crytek. Do you have an explanation for this?
People have a general idea of what 'a game' is and what it can be. Finding something completely different that disregards all conventions and expectations, I think it is only logical for people to be curious! It's great to also see recognition from the industry, a resonating voice that more people would love to see games that go outside of traditional themes and mechanics. I've always been in that camp, but it's really delightful that I've found so many more people interested in that!
If you put "Bounden" in a row with other games that are hard to put into a single category like "Journey", "Ico", "Flowers" or "Limbo", do you think the market is ready for new influences in games? For innovative concepts which were as yet unproven? For art in games maybe?
I don't think I can predict what the market is ready for. What I know is that a majority of the people on this planet are not attracted to games because of the theme (shooting, zombies, aliens, etc.), the lack of depth (simple puzzle games), unintuitive control schemes (controllers, mouse and keyboard, etc), or the lack of social contact (sitting behind a computer, alone, for hours). These are all problems that the games in your list don't even address. In the end, I think the world is always ready for something new, something refreshing, but it's mainly up to the makers and those who spread the word to make it happen.
Does the market offer "artistic productions" a comfortable place? Is the industry ready for novel ideas and concepts? What would be your advise for young developers – or artists? Should they enroll their own vision or try to follow the mainstream first, before they become liberated and go on their own ways?
That market you talk about does not exist yet, so now we'll have to make it. The industry is not only ready, but has always been looking for novel ideas and concepts. My advice to any aspiring game developer would be to make what you love, not whatever sells best.
(Interview: Stefan Piasecki)
Links:
Adriaan de Jongh auf Twitter
Bounden KAUFEN